Jas of Chicago in the Big Apple. Her first solo debut in NYC happened here at Community 54 earlier last month. Prior to her coming we had never met, but that didn't stop her from busting through the door, covering our walls with art, and quickly becoming a homie.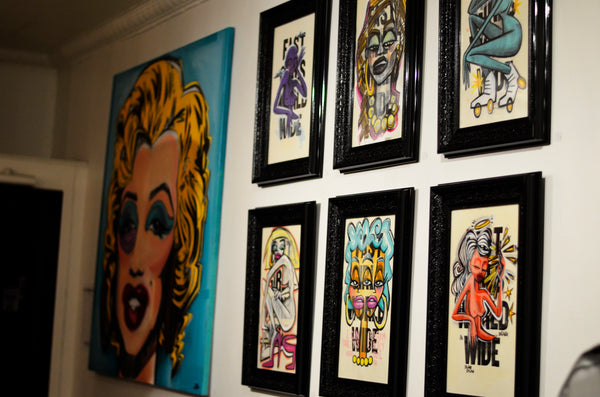 Her art focuses around the female form and explores areas of consumption in modern life. She plays with the idea of heroes and villains in today's culture while asking the audience to question what they consider beautiful. The woman is the centerpiece for Jas. She names her characters 'Fast Girls', and they live in whats called 'The Land of Milk & Money'.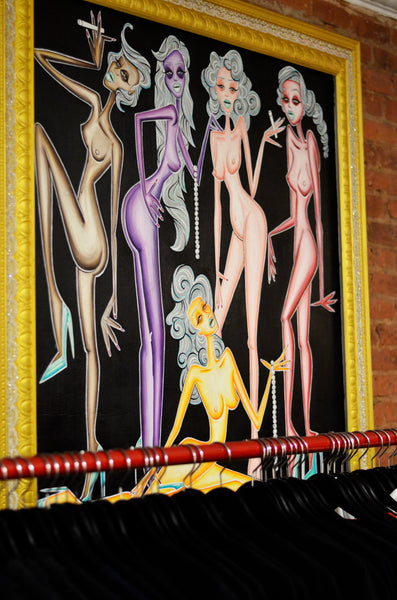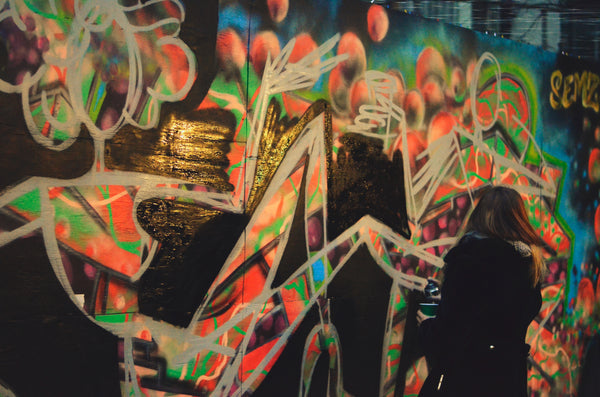 Jas' show was a hit, filled with laughter and hugs from friends of hers around the city. Good Vibes Only. An assortment of paintings, prints, and hand painted jean jackets were thoughtfully scattered throughout the shop. At the event she live painted two of her Fast Girls in the back yard. One holding a cig *cough* spliff *cough*, the other holding one of our infamous hot ciders (or coffee). Throughout her week here she also painted the front of our store and a Soundwall,
a smart product that hangs on your wall, looks beautiful and streams high fidelity audio. Crazy right? Come in and check it out before it leaves us next week.