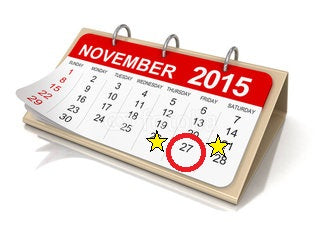 Not only is this Friday Black Friday at Community54 and all over North America, but we also got the Jordan Retro 8 Aqua release as well as our monthly FINALE FRIDAY popup event.
What a way to start your weekend.  Sales, new fresh Js and a good event with great vibes & gear.
 Up first - JORDAN 8 RETRO AQUAS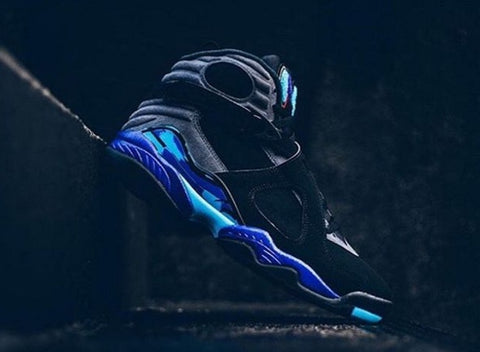 Also know as the bunny ear Jordans, these shoes were originally launched back in 1993, here featuring a black nubuck upper with flint grey accents towards the rear.  The aqua and purple hits bring life to the sneaker alongside and on the midsole, while a red Jumpman logo provides even more flavor to the pair. The signature crisscross strap is also present, with "23" branding featured in the middle.
These puppies will be released at our Parkdale location starting at 8am this Friday on a first come first served basis, limit one per customer.
Next up BLACK FRIDAY -along with our neighbours to the south, we will also be celebrating Black Friday with some in store sales.  
A select number of merchandise will be on sale from 15 to 50% off the ticketed price. Come visit our Parkdale location and our newly opened Ossington location to see what we have to offer for mens, ladies and kiddies.
And last but definitely not least : FINALE FRIDAY - our monthly popup event (at our Parkdale location) showcasing local Toronto brands and artists.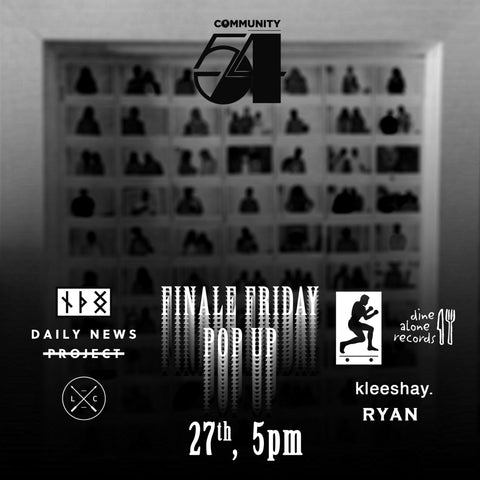 This month we are excited to show you some great new collections from some of Toronto's talented designers and artists.
KLEESHAY - artist.  Kleeshay is a tongue and cheek pop art sensationalist that juxtaposes hyper-absent-mindedness along with over awareness in a sea of colour and symbolism to which one is given the choice between stimulation or simulation.  His work is beyond dope.  We will have his pieces up and for sale all throughout the store (mainly behind our coffee bar).  Check out more of his work on his instagram page @kleeshay
RYAN - photographer, specializing in beautiful nature, scenic photography.  We are happy to provide Ryan with a platform to showcase his work for the month of December.  Prints will be available for sale. See more of his pics on his social page @vangrootenheimer
DAILY NEWS PROJECT - we welcome back this great brand to our store for the second time this year (third time overall).  DNP is showcasing some exclusive pieces from their Lost Shadows collection.  The overall aesthetic of their clothing line is inspired by the "architecture of life".   Clean lines and fantastic durable fabrics.
www.dailynewsproject.com (@dailynewsproject)
FSPORTING GOODS - we are always amped to get new up and coming brands into the popup. FSporting Goods is a first time entry into Finale Friday.  They are a great quality athletic clothing line.  With a purchase of one of their items you will receive a free poster that inspired the piece itself.  Check out their website and IG for what you can expect to see at the event.
DINE ALONE RECORDS -  you may know them as an independent record label founded in Canada and currently based out of Toronto (as well as Nashville & London) . Dine Alone Records was named Canadian Independent of the Year at The Canadian Music Industry Awards for the second year in a row in May 2015.   They are currently celebrating their 10 year anniversary, and as such have some launched a number of event series and projects to commemorate this special ocasion.  Limited denim jackets from the label will be showcased and on sale at our pop-up. www.dinealonerecords.com  (@dinealonerecords)
LOST CRAFT -  Toronto's newest craft beer company. "Think Global, Drink Local"  is their motto, and you know we are alllll about local. The local beer brand is marketing itself as "4 the 6" and will be launching their apparel line to accompany their beer at our Finale Friday event.  They have everything from beanies, to snapbacks to tees and hoodies.  
 www.lostcraft.beer (@lostcraftbeer)
Make sure to stop by tomorrow evening and join us for this Finale Friday. It should be a great night of music, art, gear and community love|
We weren`t kidding when we said this upcoming Friday is a big one!!  So don't let this Friday at Community54 pass you by.  We are the perfect stop for those great Christmas gifts. Come by and check us out. We got something for everyone!!