A$AP Rocky has been a brother of the Community 54 family for some time now, and in this interview he opens up about the death of A$AP Yams (R.I.P.) who would have been 26-years-young on November 14th. Yams co-founded A$AP Mob alongside A$AP Illz and A$AP Bari in 2007, one year before Rocky joined the roster. The rest is history.
"He only had faith in me that I didn't have in myself." - A$AP Rocky
A$AP Rocky climbed the charts with his first album 'Live. Love. ASAP' and credits his ability to survive life in the spotlight to Yams.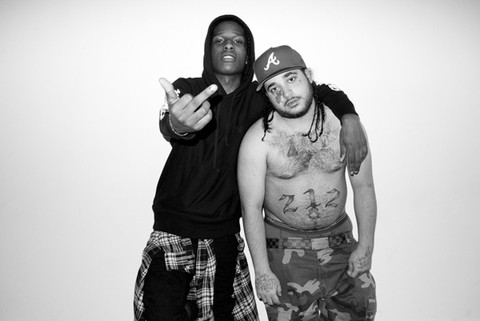 The two were longtime business partners and collaborators, however Yams had an even longer, rockier relationship with drugs. Though Yams had a strong business acumen and even stronger skills in the art of hip hop, his struggle with the Dark Passenger led to his untimely death.
"Life ain't good without Yams." - A$AP Rocky
Below, Yams himself in Community 54's famous yard in the video for Lord Pretty Flacko Jodye 2 (FFWD to 1:00):
View the video below (FFWD to 10:53) to see A$AP Rocky bring his thoughts on fame and Yams' passing to light.
R.I.P. A$AP YAMS