November 14, 2015 (TORONTO)​Finally, Toronto has it's own female­focused sneaker boutique as Community 54, traditionally specializing in menswear, opens its third location in the middle of fashion­forward Ossington Avenue with a new focus on ladies and kids footwear and apparel.
Founded in the lower East Side of Manhattan and now rooted firmly in Toronto's Parkdale neighbourhood, Community 54 has built an empire of street culture with a nostalgic flare that encompases hip­hop, graffiti, contemporary art, fashion design, coffee, and of course, arcade games. Both their New York and Toronto stores serve as a community hub for street arts and culture, embracing up and coming locals and internationally acclaimed artists and designers alike. They give indie designers an equal share of retail space with their monthly local brand pop­up, Finale Friday. The new Ossington storefront sets out to bring their signature community oriented vibe and street style to the ladies and kids of Toronto's West End.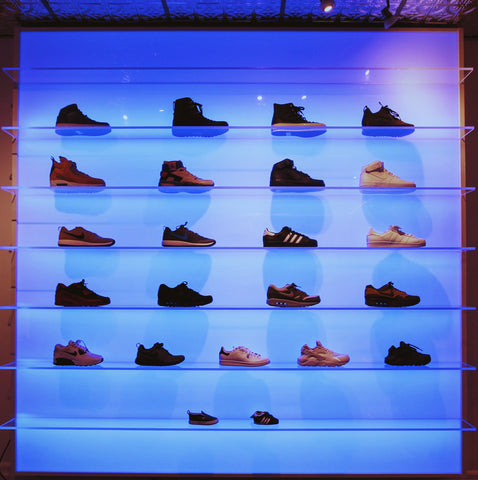 "We're all about community and we've always tried to offer something for everyone; men, women and kids," says Joel Reilly, Community 54 co­founding partner and managing director of the new Ossington store. "In the New York and Toronto stores we always tried to carry some ladies apparel in our shops, but at the end of the day Community 54 has been largely defined as a men's boutique. We realized that there really is no sneaker shops devoted to the ladies in Toronto, and felt that it was key not only to carry the hottest women's sneakers and apparel, but also to give women a store that they can call their own."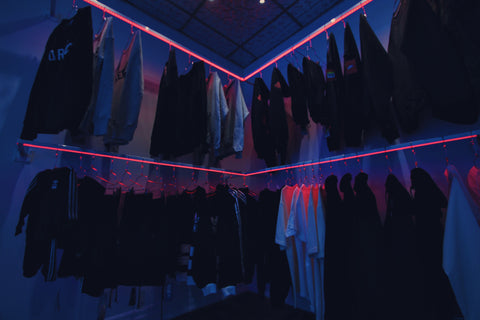 The three founding partners, Joel Reilly, Daymon Green and Jason Jacobs, look forward to bringing their local charm and connected vibe to 216 Ossington, an area already booming with arts inspired, independently owned bespoke boutiques, cafe, restaurants and bars. Their new store, designed in collaboration with Steve Ferrara of Toronto's west end design collective, Well and Good, is sexy and minimal with a Japanese sneaker pocket vibe that features a colorful backlit sneaker wall reminiscent of an interactive art installation.
While the new store shifts the focus to ladies and kids it will also include a curated selection of the hottests releases for men too. Community 54's new location is now open on the lower level of 216 Ossington Ave and the official launch party is scheduled for the end of this month.
About Community 54:
Community 54 is a neighborhood lifestyle boutique inspired by creative nostalgia. From classic arcade games and vintage street wear, mixed with new indie brands and contemporary art, the space is a destination for curators of unique collectibles and clothing. First established in the Lower East Side of Manhattan by partners Daymon Green and Jason Jacobs and Joel Reilly Community 54 opened Canadian doors in 2011 with its Toronto storefront in the Parkdale Village. The boutique has garnered international press and hosted some memorable events with hot musical acts including Super Duper Kyle, Vince Staples and A$AP Rocky.
For further information and media inquiries please contact: Christina Konecny, Kismet Creative, [email protected]