Music videos used to be a tool that only big artists with big budgets could utilize - enter YouTube, selfie sticks and GoPros, and 2015 bombarded us visual victims with a queue of downright shitty music videos.
It's time to celebrate the artistry of a good music video that not only entices, but inspires.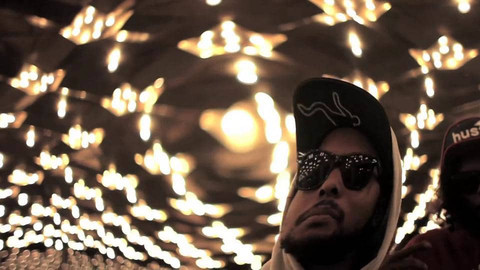 Check out the best tracks and eye candy we could watch over, and over, and over again.



Wu-Tang Clan - Triumph ft. Cappadonna
Not only is this video one of the most solid representations of modern-day hiphop, we knew people who broke their rewind buttons on their discmans trying to listen to the last verse over and over again. A serious game changer.

Travi$ Scott feat. T.I., 2 Chainz - Upper Echelon
We can't say 2 Chainz has the most riveting material, but this video produced by Travi$ Scott is as twisted as it's aesthetically pleasing. We're taken on a journey through a fogged out forest filled with characters you'd only find on your biggest mind f*cked trips.

Flatbush Zombies - MRAZ
Since their debut video, Zombies have delivered DMT trip after DMT trip to our sober (and not-so-sober moments) at home, and we can't help but keep our eyes glued to the screen.
Beastie Boys - So What Cha Want
Let's flash back to when MTV played music videos and the Beastie Boys rewrote history. Ok. Good. Now watch.

The Purist X Danny Brown - Jealousy
Danny Brown is the new generation of rap along with the entire Bruiser Brigade, but this Purist collab video takes us back to the heyday of karaoke and actually letting the lyrics speak for themselves.
Lil Ugly Mane - Throw Dem Gunz
This Lil Ugly Mane video made the cut for it's simple communication of straight-up anger and built up tension. It's art within itself.

Erick Sermon Feat. Method Man & Redman - Clutch
Honestly, anything Method Man & Redman gets a gold star in our book. We might be a bit biased.

The Notorious B.I.G. - Mo Money Mo Problems
Enough. Said. If you have any argument about this, dish it out below...Mhm, just what we thought.
Dr. Dre feat. Snoop Doggy Dogg - Nuthin' but a G Thang
Snoop seems to be one of the only OGs still reppin the game, so let's give Dre some credit and educate these Gen-Y-whatevers. We owe it to ourselves.
ScHoolboy Q feat. Ab-Soul - Druggys With Hoes Again
Marijuana, hydro, p*ssy hoe, ass, titties. The basic necessities of life.
Kanye West - All Falls Down
Oh look! When Kanye still had a soul and Stacey Dash served us some video girl realness - before he started selling $3k tees and videos evolved twerk-u-mentaries. The good old days.
Robin Banks & Minty Burns - Party All The Time
Toronto's own Robin Banks & Minty Burns shot this video at the Community 54 Toronto location, so you already know we had a bit of a dealing in this one - or maybe it was the Henny. Or the trees.