Michael Jackson.
Dr. Martin Luther King Jr.
Muhammad Ali.
These are just some of the African American pioneers that progressed black culture in their respective fields, and this past weekend we got the opportunity to honor them and a few other icons with a special art exhibit in honor of Black History Month.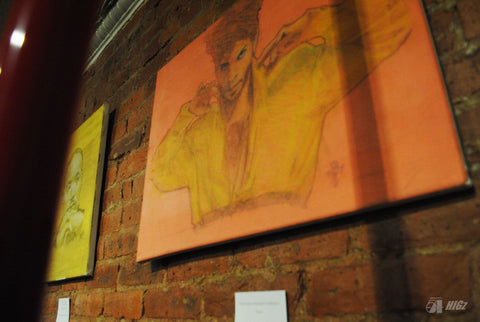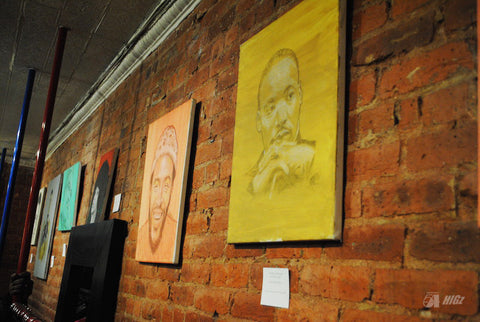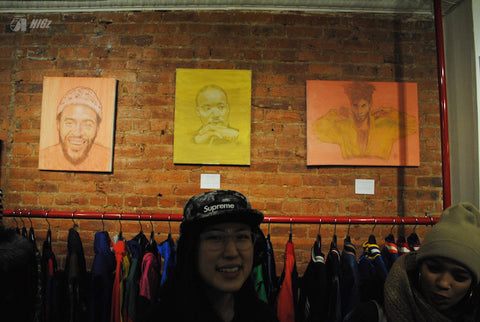 The "Rivers of Soul" art exhibition went down last Friday (2/10) at our shop in Alphabet City, and the local NYC hooligans came out to show support as always — even after Winter Storm Niko BODIED us with a snowstorm less than 24 hours prior!
Curated by the good homie @x_raw24, the show featured artwork by the super talented Elton Leonard, who crafted amazing portraits of the greats; Prince, Marvin Gaye, Bob Marley, Angela Davis, and Jean-Michel Basquiat were just some of the faces that graced our walls for this special occasion.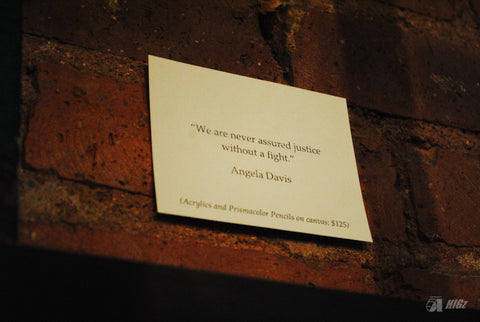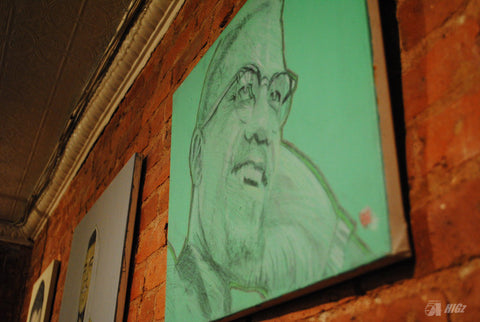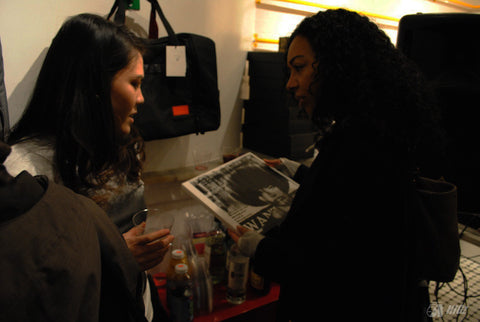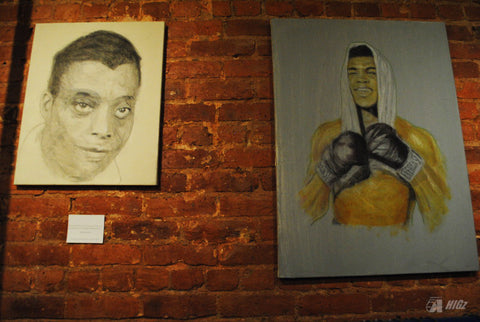 Handling "selector" duties for the night was DJ KayMel, who mixed a dope set of hip-hop and R&B hits from the 90s, early 2000s, and some of today's fire tracks. The tunes definitely fit the vibe of the event, and got everyone on the right wave. The free drinks were pretty helpful, too.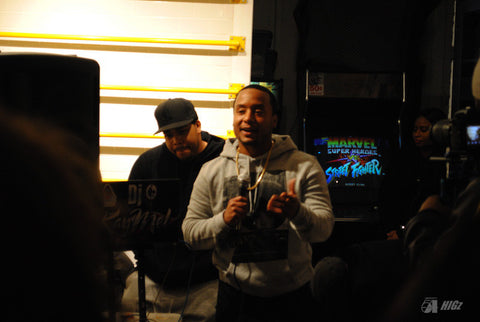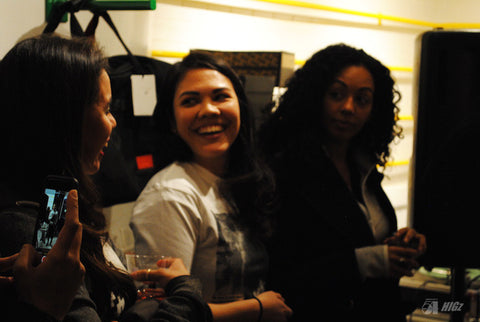 We got to chop it up with Elton midway through the exhibit. Here's what he had to say about what inspired the artwork in general: 
"I've been doing art for over 20 years. I've always been inspired by my own people — people that I grew up with. Malcolm X was my personal hero, and I also give Basquait credit for my personal inspiration in terms of being a black artist. I'm just another kid from Brooklyn; I never stopped drawing and eventually developed it into my sense of consciousness. My pieces represent the people — black people. Black lives matter. Black love matters. That's where I'll always stand."
— Elton Leonard, Artist (@honeywine75)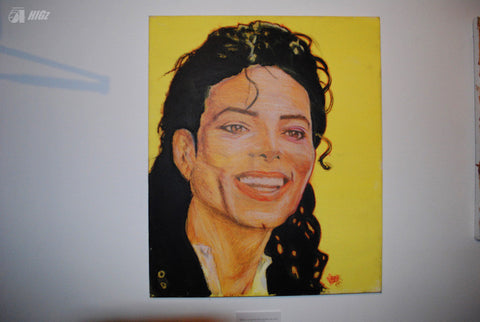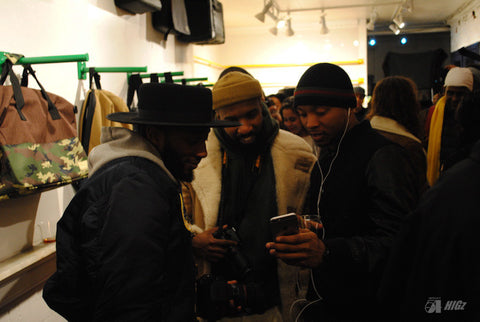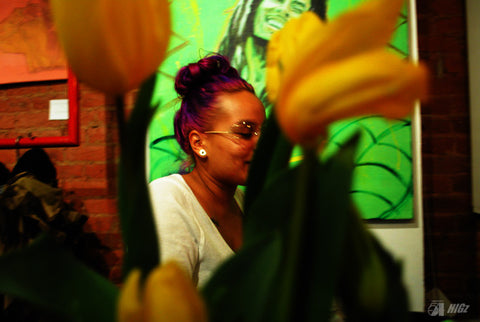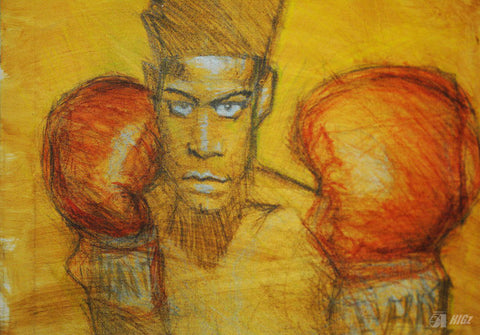 The night capped off with a fresh spoken-word piece by the multitalented Darrol "Shamello" Durant. After a brief history lesson on his street cred in hip-hop —the dude co-produced Busta Rhymes' 1997 smash "Put Your Hands where My Eyes Can See"!—he spit an 'off-the-dome' freestyle that garnered a few laughs and much respect. Definitely a great way to end a night that was 100% worth the trek through the snow. Thanks to all that came out!
Keep scrolling to peep the rest of our recap from the night: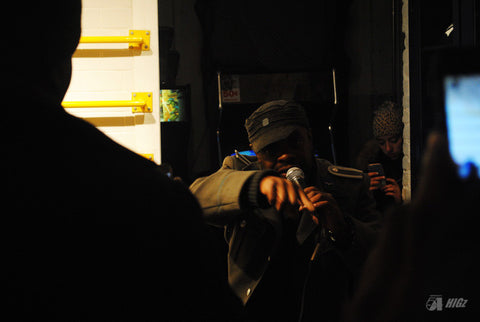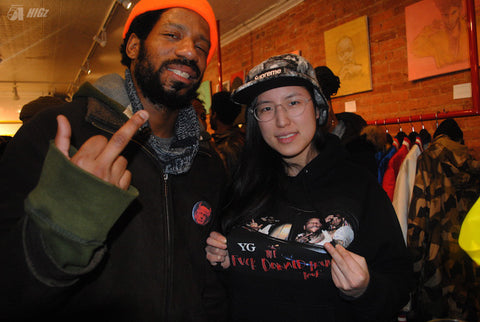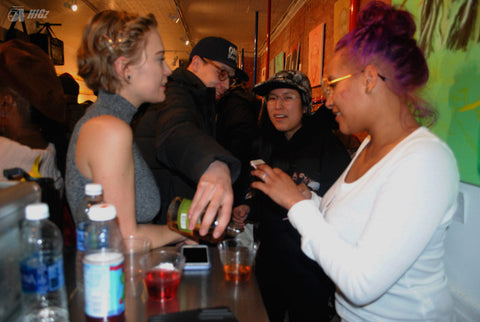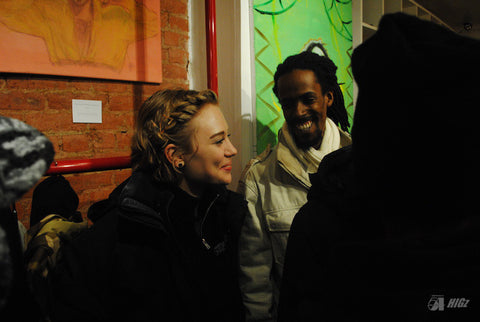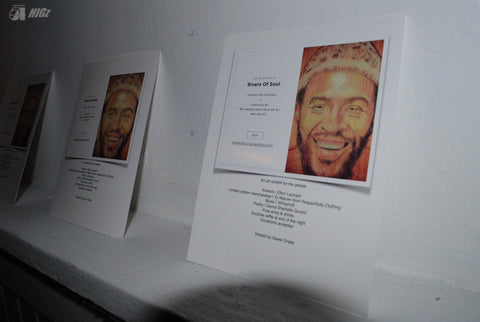 Images: Keenan Higgins/Community 54