Wassup Community!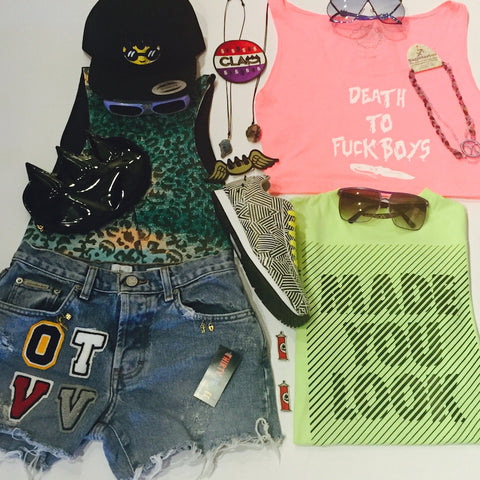 Say hello to the latest additions at Community 54! It's official: we have female fashions and rare vintage finds for the ladies. Simply put, YASSSS!!!!! Oh, and did we mention YOGA!
Yes, starting the first weekend of August, we will have outdoor Yoga sessions :) Come meet our bad gals at Community 54 — Chi Flo, Claw & Co., WickandWax, and Cecile Beck! 

Meet our bad gal from Jersey in this Q&A with Christina, Founder of Chi Flo:

Community 54: When did you start Chi.Flo and how did you come up with the name?

Christina: Officially 2013, eight months after graduating school. I couldn't find a job, so I started designing clothes with the intention of selling them at fairs or online. The name "Chi. Flo" comes from a classic Kung-Fu movie about a good guy having to find his CHI in order to be unstoppable, and beat the bad guy. Once an inidivual finds their Chi they are unstoppable. That's the same kind of force behind the brand.
BE UNSTOPPABLE.

Community 54: What are some of the biggest influences that help create and shape your design aesthetic?

Christina: I grew up around graphic tees and skate brands, which is why most of my concepts and designs are unisex. Brands that inspired me the greatest were brands like Unis and Married to the Mob.

Community 54: Coolest thing about the East Village and or Lower East Side.

Christina: The dying punk scene and street culture that continues to thrive.  R.I.P. Trash & Vaudeville!

Community 54: LOL! Give me a cool Jersey saying?

Christina: "A porkroll, egg, and cheese"! You have to be a Jersey girl or boy to get that one! Haha!!