In honor of our NBA all star weekend pop up today featuring the Trill OG, Bun B. Community54 would like to provide a brief history of the life and times of Bernard Freeman (Bun B).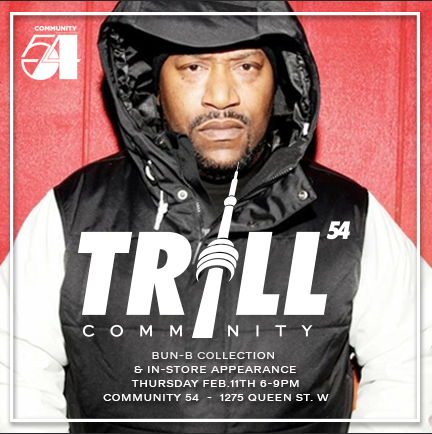 With 30 years in the game very few people have had a career quite as bless as Bun B. With humble begins in groups P.A. Militia and 4 Black Ministers alongside long time friend Pimp C, the 2 eventually outlasted their counterparts to be the only remaining friends pursuing a dream in the entertainment industry. This was the birth of legendary rap group UGK. After releasing their debut effort "The Southern Way" under independent record label Bigtyme records, UGK was signed to Jive records. Under Jive records they released three projects, Too Hard to Swallow, Super Tight, and Ridin' Dirty. Ridin' Dirty would go on to be their most successful commercial project peaking at #2 on the R&B charts and 15 on the BILLBOARD 200 charts.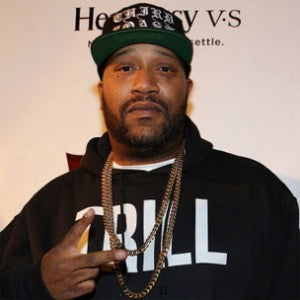 In 2002 the unfortunate incarceration of Pimp C over an aggravated gun assault charge led to Bun's solo career. Determined not to let the UGK flame die he featured on a flurry of hits before releasing his debut solo project in 2005 titled TRILL. The project was a Houston classic and helped to solidify Bun's legendary status in Hiphop. After Pimp C died in 2007 Bun released his second solo project II TRILL, which featured a number of heavy weights including Rick Ross, Lil Wayne, Lupe Fiasco and David Banner. This was his best solo album peaking at #2 on the Billboard 200 and #1 on the R&B charts. During this time there where also a number of UGK features that where hitting legendary status including the JayZ song Big pimpin' and later the Dungeon family featured Player's anthem.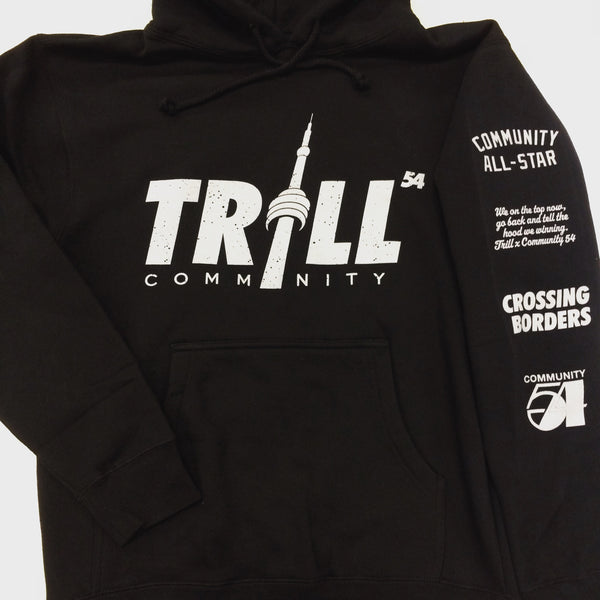 As of recent Bun B has been busy outside of rap doing everything from Politics to Hiphop coloring books, but has still remained relevant in the hiphop game through features with Drake, Big KRIT and many other next generation talent. Tonight Thursday, February 11 from 6 - 9pm Bun B will be live in the flesh at Community54 Parkdale location. Come through and chop it up with the king of the South and cop some exclusive gear from our collaboration with him.