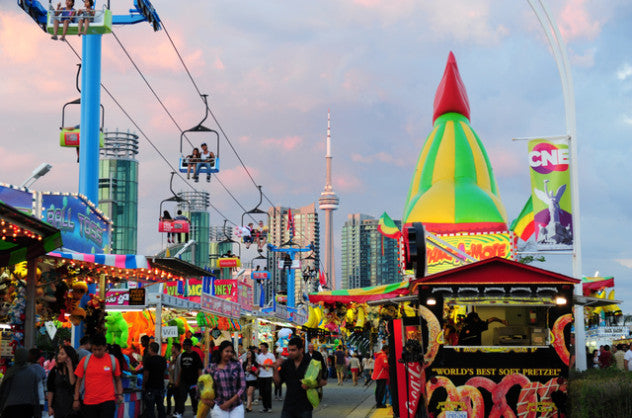 The summer is nearing its end, which means The Ex is coming...which means you need to get your Pepto-Bismal ready.
The Canadian National Exhibition has announced two new bizarre food items they will be bringing to the 2 week long affair. The first is a twist on the corndog, hold the corn and the dog, and bring on the fried chicken and the waffle (potential name: chaffle?). Instead of ketchup/mustard, the "chaffle" will be topped with maple syrup.


The second is a play on poutine, a Canadian staple. For all of you who have always wanted poutine for dessert, CNE has answered your prayers. Enter, Cake Poutine. The people behind the Cake Poutine said "[they] came up with the idea for Cake Poutine because [they] love poutine, [they] love being Canadian and [they] love to bake."


This introduction to what CNE has in store is actually quite promising. These are things I would actually consider tasting. But it wasn't always this good. Lets take a stroll down memory lane, and reminisce on some food disasters from CNE's previous years. Most of these are a case of two good things put together to make something that is not exactly a good thing anymore. Lets take a look:


The Cronut Burger
The infamous Cronut Burger, which made over 200 people sick from it's maple bacon jam in 2013.  So outlandish even ex-Toronto Mayor and International Meme, Rob Ford, passed on it.
Cocoa Fried Chicken
S'more Bao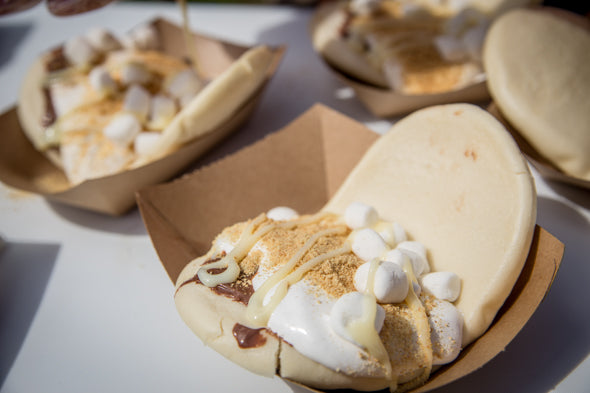 Bacon and Peanut Butter Milkshake
CNE will be opening its doors on August 21 to September 7.
Tip: If you don't want to sweat all day long, going at night is a good idea. Plus admission is cheaper.
-JC