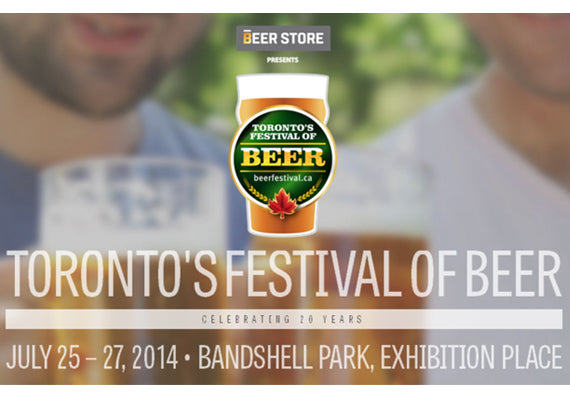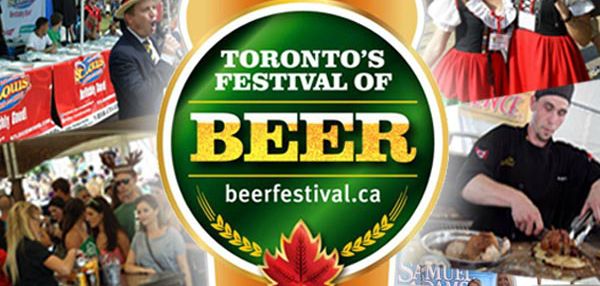 Love beer? Love taste tasting? Love great food and live music? or do you just like to lose your inhibitions every once and a while?
Well if you said yes to any of the above then the Toronto Festival of Beer is just the festival for you.
This weekend the Toronto Festival of Beer began at the Exhibition Grounds in Toronto. 
Lucky for us, the Exhibition Place is just a hop skip and a drunken jump away from the shop. Right in the neighborhood. And like good members of the community we HAD to check it out.



The event kicked of this past Thursday and goes through until Sunday afternoon.
For a price of $39 patrons are given a commerative mini beer mug and a few complimentary beer tokens.  
There are vendors from international breweries to the small mom and pop local breweries to the big name domestic companies,where you can sample the latest and greatest in their beer products or chug down an old classic.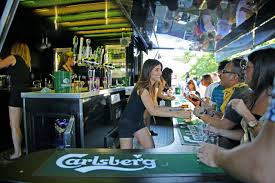 Even if you arent a beer lover you wont be left out.  Between observing people gradually "loosening up", there are a variety of games along the way ie: giant jenga, drunken twister and even a silent dicso party.
For the foodies....there is food glorious food everywhere. Poutine, corn on the cob, tacos, ribs, burgers you crave it...they got it.  They also have a variety of chefs throughout the weekend providing beerliscious grilling session workshops.
Friday nights attendees were treated to a free concert by the 90s OG rap group Naughty by Nature.  The trio came out and performed numerous tracks from their classic albums.  The crowd was beyond hype and the OPP gawds did not disappoint.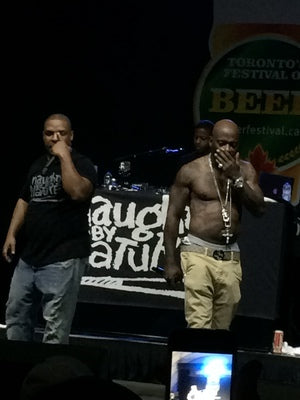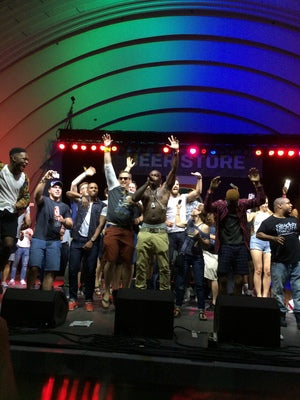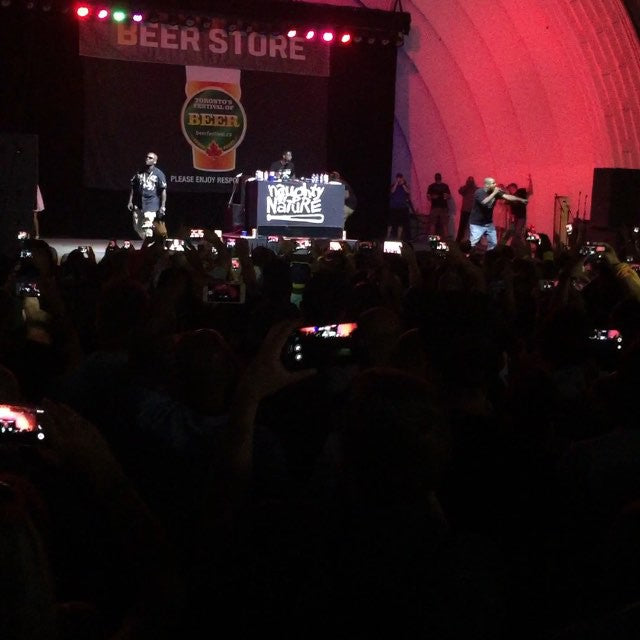 There are other special performance lined up for both Saturday and Sunday.
The festival continues on today and Sunday (ending at 4pm). Tickets are still available for Sunday closing day.  You don't wanna miss out.
We absolutely love summer in the city!!!   Festivals and concerts galore!!
for more information on the festival or to buy tickets for this Sunday  visit:  http://beerfestival.ca/