Matty Matheson: Parkdale lord, Vice affiliate, occasional partaker in S&M, owner of Parts & Labour in Toronto, and Game of Thrones Spoiler.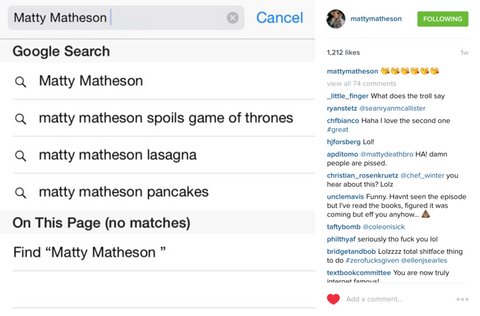 Matty is finally bringing his VICE Munchies show, Keep It Canada, to Toronto. So far he has covered six other Canadian destinations; in the latest episode, he explored the food scene in British Columbia, went snow tubing, and enjoyed a hot sauna with another man who only wore one sock (I'll let you guess where).
For his Toronto homecoming, Matty is shooting at his Parkdale restaurant, Parts & Labour, serving the homies free "ROASTED PERTH PORK IRON AGE SANDOS [SANDWICHES?]. Make your way down to Parts & Labour TODAY AT 8:30. Lets all move past the Game of Thrones debacle with some PORK SANDOS!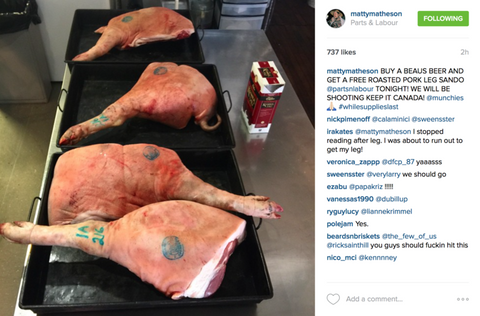 Check out Matty making a lemon meringue cheesecake pie in his most recent Munchies How-To:
http://munchies.vice.com/videos/how-to-make-lemon-meringue-pie-with-matty-matheson-2?utm_source=munchiestwitterus
Written by Jeff Chiu