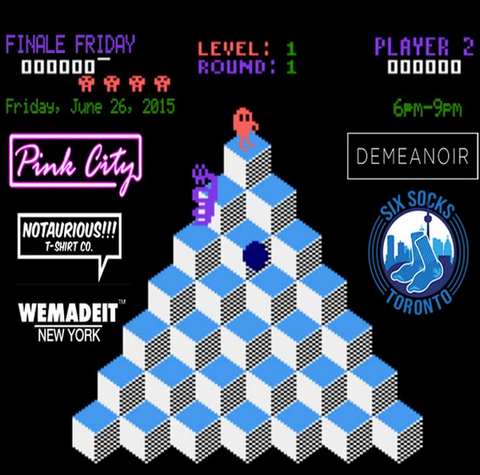 As the end of the month swings around, we are happy to share our most recent Finale Friday pop-up recap with you. Although it might have been rainy and windy here in TO, that didn't stop our designers from showcasing their new gear. If you're in Parkdale, come say hello and check out the following new featured brands:
1. Pink City - brought to you by brother tag team, Mike and Chris Tung, Pink City is all about infusing positive energy into clothing, work and life in general. Here's what we're carrying:
2. Six Socks Toronto - a local sock retailer, Six Socks distributes funky and colorful socks throughout the city. From the ever so popular Huf kush socks to our favorite comic book characters, we are selling over 20 different styles. Here is a look at some of them:
3. Demeanoir - yes, we also had trouble pronouncing their name, but trust us, their clothes are pretty easy to understand - simple and trendy. The proof: we already sold out of their tech-fleece sweat pants. If you want to get your hands on the goods, we'll be restocking soon:
4. TOFU - which stands for "Together Or Forever Unknown" (not F**k You Toronto, contrary to popular belief), is a local brand bringing us everyday basics. If you like it simple, stick with them. What we're carrying:
5. We Made It NY - a brand who is crossing borders, We Made It NY was featured in both our TO and NYC pop ups. Hats for the haters, their iconic "Fuck Competition" rings true to their mission: "a brand that pushes the creative limits past all walls and ceilings that are set up to box us in." Check it: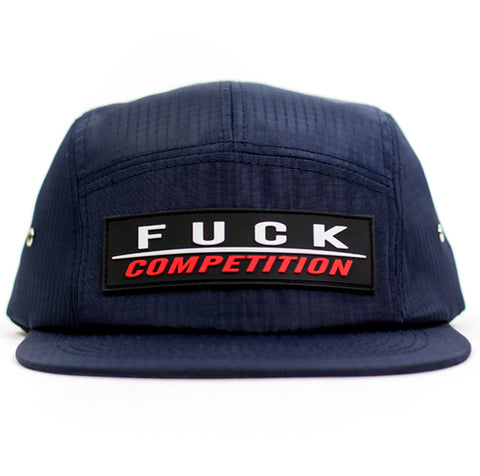 Something you like? 1275 Queen St West, open daily from 8 AM - 7 PM. See you soon. 
#SupportLocal