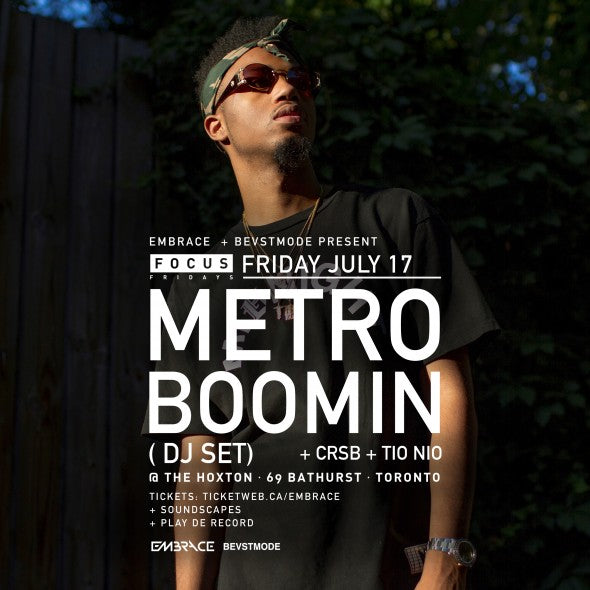 This Friday, July 17, the Hoxton NightClub in collaboration with Embrace and Bevstmode will be hosting MetroBoomin.
The Hoxton, one of our favourite Toronto venues (a great industrial space that hosts a variety of indie bands, global artists & visiting DJ), opened in early August of 2011 and has been featuring events with some of the best artists to roll through the Great White North.   Past events include Drake & Kanye, Diplo, Skepta, Hoodboi, DJ Snake, Shadow Child,  Dizzy Wright, MK and Camo n' Krooked, along with a long list of international artists.   The club is located at 69 Bathurst Street which is just south of King on the east side of the block in the great city of Toronto.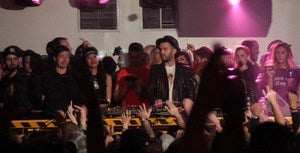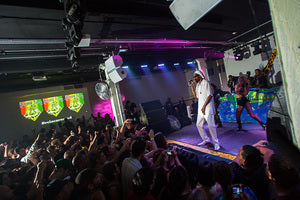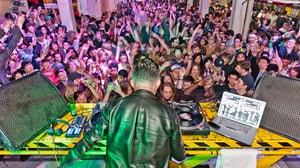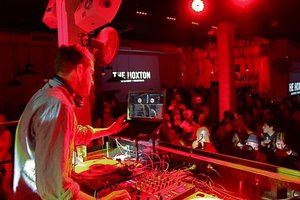 Now stepping forward to the upcoming event this Friday, Hoxton is putting on Metro Boomin, CRSB and Tio Nio.  The headlining act Metro Boomin is a 21 year old from Atlanta, Georgia that has produced songs for  Future, Ludacris, Migos, Young Thug, Travi$ Scott, Meek Mill, Nicki Minaj and Wiz Khalifa.  Metro Boomins mix tape that dropped in May 2013 featured artists such as Gucci Mane, Trinidad James and others.
One of his most renowned achievements was when he Produced "Tuesday" by ILoveMakonnen featuring Drake and it reached Number 2 in the U.S. listing for RnB


Peep is his Official video for "blanguage" which features Young Thug


Note that this event is for the legal to drinking age here in Canada; so please 19+. Doors fly open at 10 pm this Friday evening. 
If you feel like vibing to some trap this Friday you can grab your tickets at the following link:
http://www.ticketweb.ca/snl/EventListings.action?pl=embrace&orgId=21261
The Community 54 crew is looking forward to seeing you all there!!
Community Love,
Odd Jake