Street wear has matured a lot since it's humble beginnings. Closely linked to urban culture, street wear used to be an exclusive club for the young creative or athletic rebels. With brands such as Stussy, Kangol, Adidas, Nike, Champion, and Timberland associated with it's beginnings, street wear became largely popular after gaining a decent amount of celebrity endorsements in the late 80s and 90s. Celebrities like Wu tang clan, Michael Jordan, Jay Z and Kurt Cobain gave street wear universal appeal that allowed the style to grow and develop to become the inclusive, all encompassing phenomenon it is.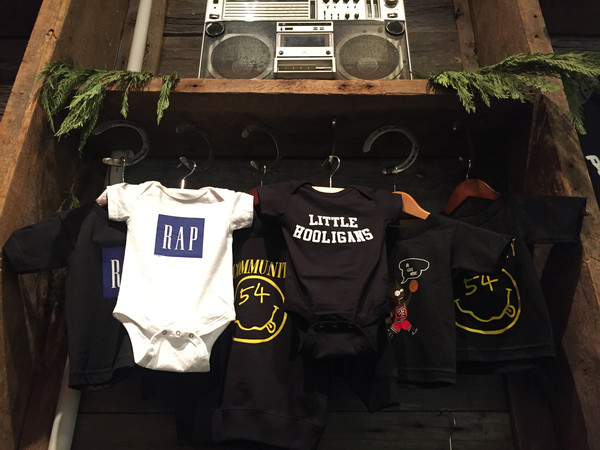 At Community54 we wanted to celebrate the growth of street wear and do our part to express how inclusive street wear style has become. That's why we recently launched the Community54 kids gear. Featuring the classic graphics that we're famous for, Community54 kids gear introduces the idea of family to formerly young and rebelious style.
Come in to store and grab some gear for the next generation of trend setters.