Recently, the cognac label collaborated with famous artists Ryan McGuiness to design a bottle for the Very Special edition of Hennessy. The label is designed using psychadelic patterns and colors along with black light ink, which makes the bottle glow in the dark as well.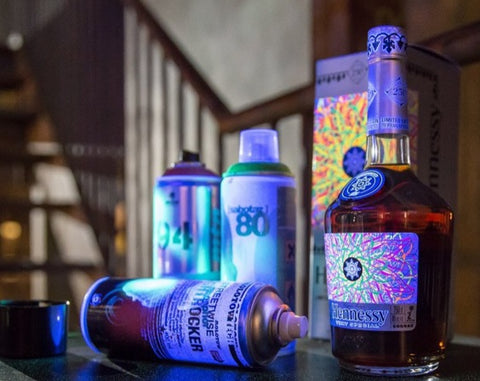 The cognac company embarked on this project as a tribute to life and art.  Our very own Daymon Green was selected by Hennessy, as one of 6 creators who embody the mindset of the whole #ArtofChase concept.  In the feature, the 6 creators talk about their life and their road to their current success. 
In celebration of this collaboration, our friends at Hennessy invited us to the launch of the special edition bottle, which also showcased, video and photos from their interviews with the selected creators of the campaign.
 To read more about the idea behind the project as well as see the event and interviews of the other chosen creators click here.
 Congrats to our founding father.  Friend. Connector . T.O OG  - Daymon Green.  Salute!