Chicago's own, Jas Petersen, is flying out to showcase her creative talents at our Alphabet City location this Saturday from 3-9! Come thru for a memorable night of live art, music, and coffee courtesy of YVNGDRVGON.
About Jas Petersen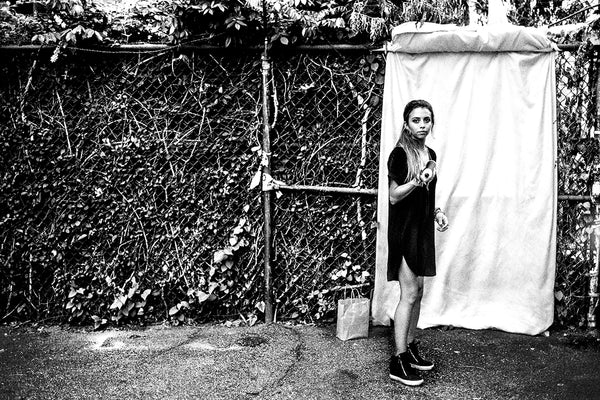 Chicago's Jas Petersen is a visual artist and painter. Her work puts the fast girl at the forefront of a series of coming of age portraits that explore all forms of consumption in contemporary society. Jas respects the female form as the centrepiece in defining both the heroes and villains of current day while asking the audience to consistently to question what they consider beautiful.
The woman's body is the historical barometer of documented beauty. The female form will always define the era acting as the pinnacle for which all other cultural institutions look to define their inspiration. From Aphrodite to Athena and onward the woman was born the muse, the mother, the daughter, the caregiver and the heartbreaker. The woman is all things inspired and it is through the body, eyes and mouth of the form that all people move in confidence or defeat through their world. 
A graduate from The Art Institute of Chicago, and the daughter of an Ecuadorian and Danish first generation american household of entrepreneurs. Jas is a child of new america, proudly calling Chicago her home.