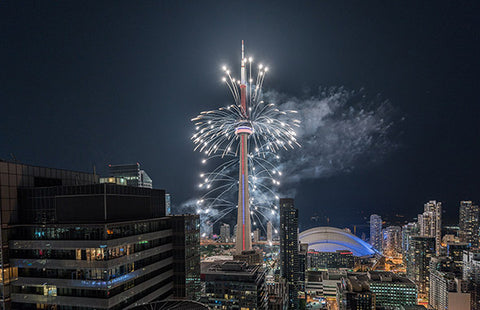 "Panamania" has been underway for a few days now, opening on July 10th with former Fugees member, Wyclef Jean, and Canadian pop-singer, Serena Ryder.
Heres a breakdown of the upcoming performances we are stoked for:
BADBADNOTGOOD (July 12)
This one has already past, but we think still deserves to be mentioned. The Toronto jazz/hip-hop trio, has recently worked with the likes of Ghostface Killah, dropping a collaborative album entitled Sour Soul with the Wu-Tang rapper, and producing for a whole slew of artists.


Luciano (July 16)
Jepther McClymont, better known by his stage name, Luciano, is a roots reggae artist from Jamaica. Make sure to check out Luciano aka Jah Messenger to catch some good vibes.



Chromeo (August 7)
The electro-funk duo, hailing from Montreal, Quebec have a knack for pushing out major hits that end up being the song every radio station is bumping all summer. Check out this recent collab they did with DJ Cassidy.



The Roots (August 8)
You may know The Roots as the house band at The Tonight Show with Jimmy Fallon, or from their longstanding presence in the music industry, or Questlove's infamous Black Power hair pick. They recently played the BET Experience Concert with Erykah Badu, and brought out surprise guests Lauryn Hill and Busta Rhymes...Sooo cross your fingers for similar surprise guests! With or without surprise guests, The Roots never disappoint.


Janelle Monàe (August 9)
Ms. Monàe already has several outstanding albums under her belt, working with the legendary likes of Erykah Badu and Prince. Her performance will undoubtedly be energetic and fun; perfect for summer vibes!


Check out the full list of acts below:
http://images.toronto2015.org/system/asset_pdfs/celebration/PANAMANIA_Live_at_Nathan_Phillips_Square_EN.pdf
Lead Image by Tomms