Community54 is all about the home team and supporting local brands & artists.  We stand behind anything that brings positive vibes and supports the community culture.
Amazingly this mantra of Community and Nostalgic vibes has transcended across numerous cultures and has been embraced, even as far as out east.  
We are always on the look out for Community54 gear spotted on the worldwide web.  There's something special about seeing the brand in another country, on the other side of the world.  Much to our surprise we've come across a number of photographs, specifically of celebrities over seas rocking Community54 for the paparazzi.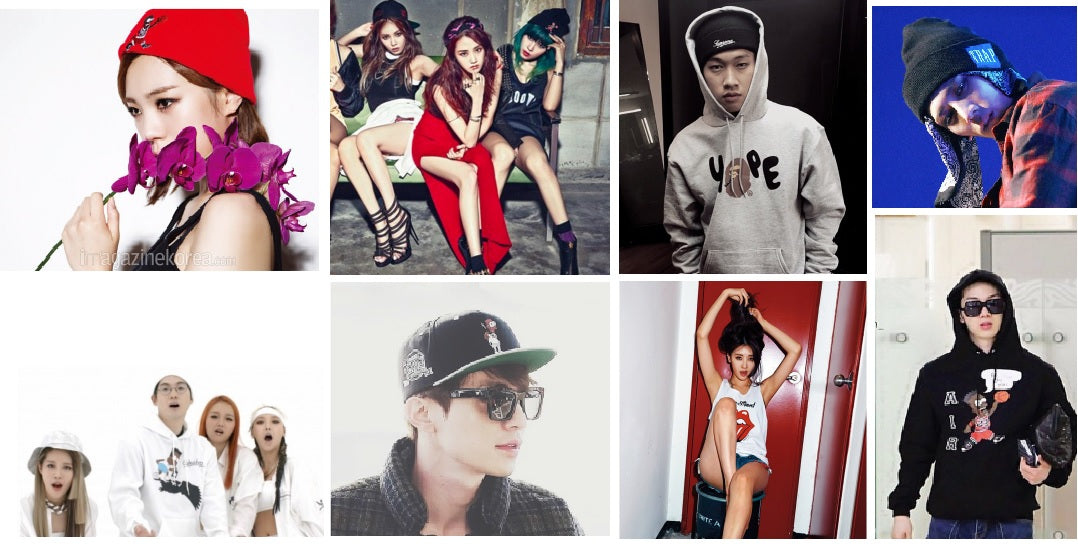 ROLLCALL above (from left to right):  Lizzy (member of Afterschool), 4Minute Girls (Idol group), Crush (R&B singer), Hyunseung (from Beast), Mad Clown (Rapper), Dongwok Lee (Actor),  Hyuna (member of Nine Muses) & Kwon Jo (member of 2AM)
Korea definitely knows whats up.  Our homies from the popular K-POP group AOMG, have always shown as mad love, and have been known to perform their shows laced in Community54 gear.  We were lucky enough to catch one of their shows during their tour in Toronto a few months back, and were humbled when the group took time out of their busy schedule to drop by the store, and shouted out and thank Community54 during the middle of their show.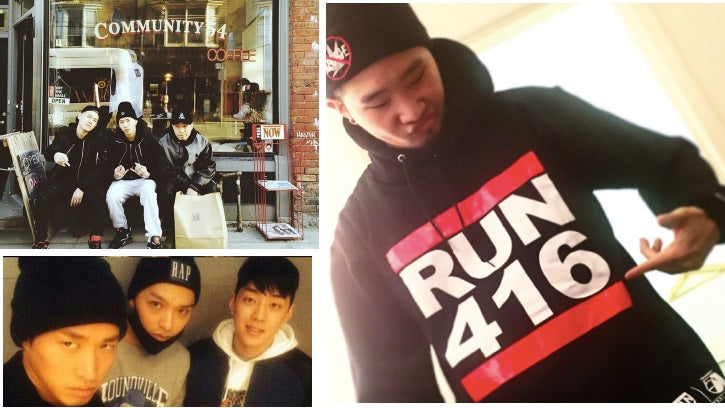 Community54 has been featured in numerous publication in Korea as well.  From the likes of Cosmopolitan, to Arena Homme (Dec), Marie Claire (Sept) and the W Seoul Insider, just to name a few.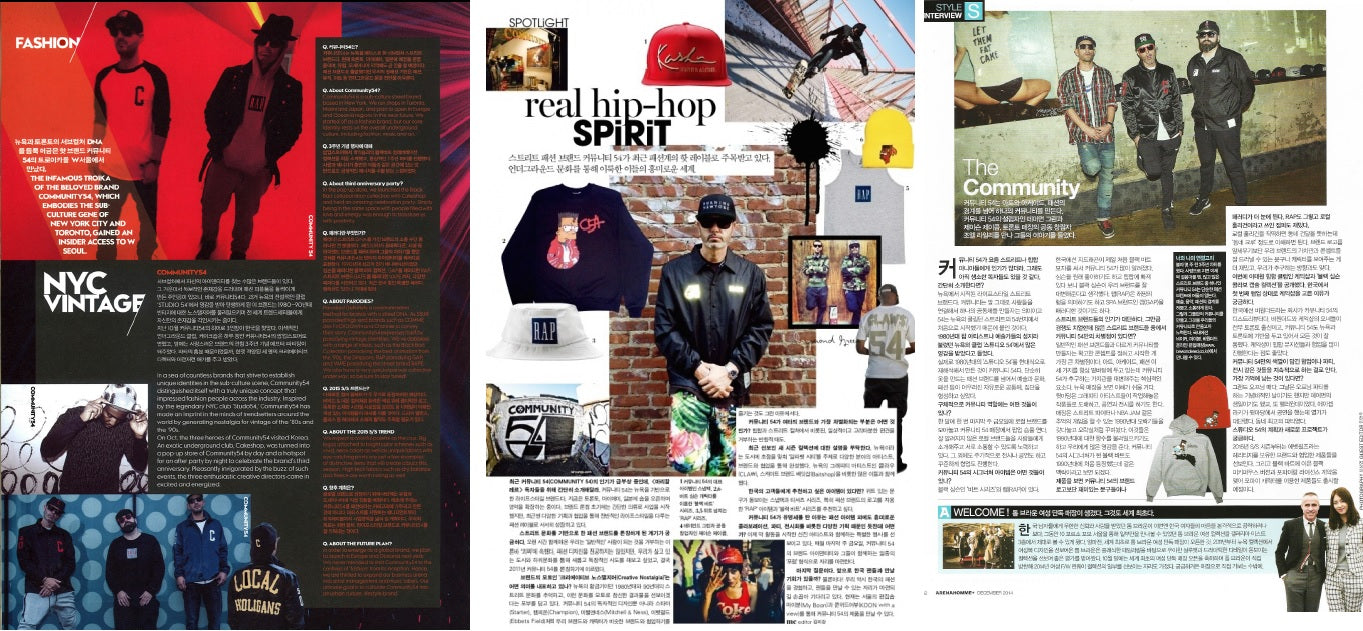 A HUUUGE  shout out to our boys B Wondered for holding down Community54.   The love and belief in our brand along with your hard work  has made Community54 a household name in Korea.  A lot of this wouldn`t be possible without you fam.  
Whether it be hometown love, global love or just "love in the club", we appreciate every form of support from our loyal customers, to fam & friends or anyone in support of our movement.  Love is Love....and we Love it.