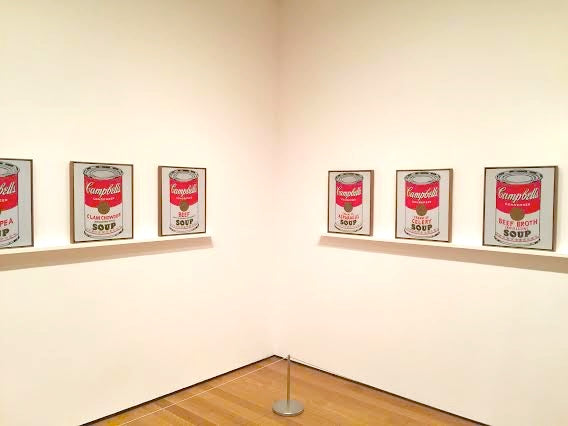 Last Friday DG headed uptown to the MOMA to check out the new Andy Warhol exhibit, featuring classic paintings from Warhol's Campbell's Soup Cans collection. Warhol, who was a staple guest at Studio 54 in the 70's, has constantly served as an inspiration for us here at Community 54.
Arranged to look like a grocery store aisle, the iconic soup can paintings we're once displayed at the Ferus Gallery in Los Angeles in 1962. Now, MOMA brings us back to the original show, displaying a large array of Warhol works lining their walls.



To show our dedication and appreciation for Warhol's craft, we carried the Andy Warhol Converse collection over Fall/Winter this year. Fly feet...
If you have a chance, we recommend checking out the show. "Andy Warhol: Campbell's Soup Cans and Other Works" will be on now until October.