We here at Community54 believe in collaborating with local artists and rooting ourselves in local culture. Our friends at Vancity Original® share this passion and display this in their latest streetwear collaboration with a classic Vancouver institution known as Hon's Wun-Tun House. This is the first ever collaboration of its kind in the city. As an ode to their HQ roots in Chinatown, the brand will be releasing a new line of dad hats, tees and graphic hoodies inspired by the cultural hub that is Vancouver's Chinatown. Local artist FreekyP of N8NE features his art work on a graphic tee inspired by the 90's Jackie Chan flick, Rumble in the Bronx (fun fact: this was actually shot in Vancity!).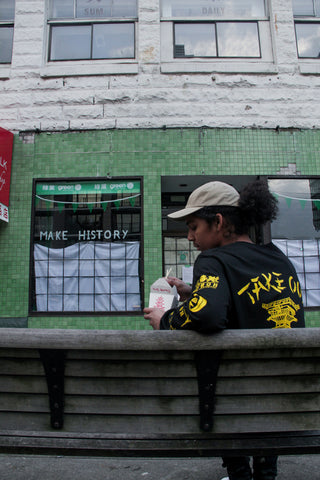 Tonight, we are celebrating a historical landmark and cultural relevance in fashion at Hon's Wun-Tun House. Come by between 7-10pm for an exclusive peek of the new collection before it's official release at DIPT on Saturday, March 26th.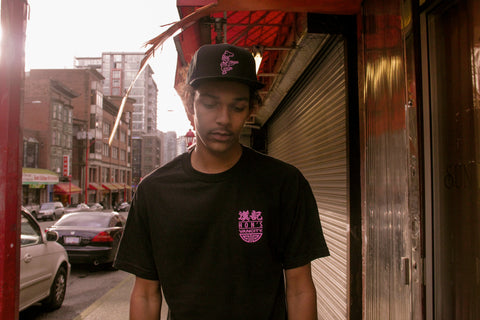 It's all about the community, and of course free dim sum and beers…local hero Sailor Gerry will be providing the auditory thrills and the rest is up to you. Don't sleep on this, kids.